Fiberglass rebar and mesh delivery is much easier than steel one. First of all, its weight is 4 times less , that is why the shipping price is lower. Secondly, fiberglass rebar has the ability to supply in coils of 50 and 100 meters, which occupy very little space.
Delivery is carried out directly from production in the city of Cheboksary Russian Federation. Deliveries are carried out all over the world. The delivery will be organized by our specialists on the basis of FOB, CIF or CFR (INCOTERMS 2010).
To find out the price and terms of delivery, write to us at sales@bestfiberglassrebar.com, call or leave a request through the feedback form at the website.
What kind of transport is used for the delivery?
We use different types of transport for the delivery — sea, rail and air, as well as combined transport. Europeans can receive an order by road. It all depends on the region of the customer and the amount of the order.
We work with the largest shippers:
Sending by sea is carried out using container terminals St. Petersburg and Novorossiysk through sea lines:
After processing the delivery, you will receive a unique tracking code, through which you can track the path of your order.
Delivery of large orders
For large customers, delivery in containers is possible. Container size 20 and 40 feet.
Free samples delivery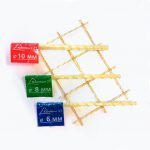 We are perfectly aware that the order of rebar from far away can cause concern. That's why we offer to get a free sample of our products. Write what kind of products you are interested in and we will send you a sample for free. You will only have to pay for transportation costs to the postal or courier service.