Can fiberglass rebar be used in the foundation?
GFRP rebar is used to reinforce foundation all over the worlds. Application of fiberglass rebar is considered acceptable for both strip and slab foundations in buildings up to 4 floors.
An example of GFRP rebar use in strip foundation is shown in the video:

The choice of composite rebar for the foundation reinforcement is stems from its advantages over metal:
savings on transportation due to fiberglass light weight and packing in coils;
composite rebar is shipped in coils of 50 and 100 meters, which allows easy cutting the bars of the required length (welded joints of metal rebar, as you know, are a trouble spot);
easy handling;
no cracks in the foundation due to difference of thermal expansion coefficients of concrete and metal (they are similar for fiberglass and concrete);
and other advantages.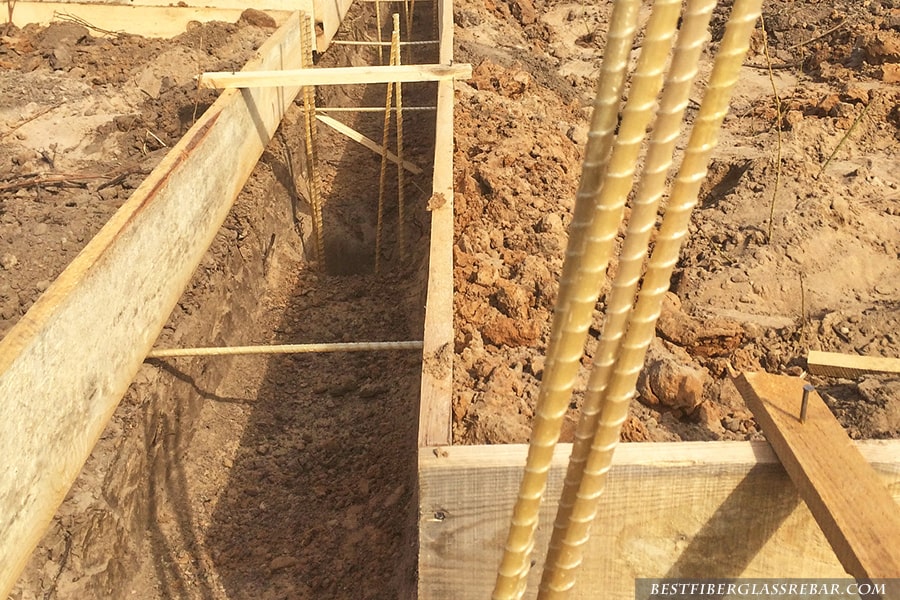 Use the calculator on our website to calculate the required amount of rebar for strip or slab foundation.